Watermelon.org Website Redesign
NATIONAL WATERMELON PROMOTION BOARD
SITUATION
Since its last reboot in 2015, watermelon.org was showing its age. The front-end design was dated, the navigation was cluttered, and the site lacked the intuitive mobile experience that users expect today. The back-end was also difficult to manage. Because the site serves as the main consumer information hub as well as a communication vehicle for growers, retailers, educators, foodservice and media, the need for improved user experience warranted significant technology and content restructuring.
The National Watermelon Promotion Board (NWPB) came to FLM Harvest to rebuild, redesign and breathe new life into watermelon.org. The request also included integrating two databases: one that would for the first time enable watermelon industry members to pay their checkoff assessments securely online and the other to aid in new supplier engagements and search identification.
SOLUTION
The FLM Harvest team collaborated closely with NWPB staff on every step of the new website development, from the initial sharing of inspirational designs to the launch. Stages of this process included: content and analytics audit, site mapping/navigation, wireframing, UX, design, developing page components, front-end development, content development, back-end development, QA and testing, soft launch and training staff on their new, easy-to-use content management system (CMS).
The result is a vibrant website celebrating watermelon. The fully responsive site now has an improved overall user experience and serves as an easy-to-navigate resource for consumers, growers and an array of food industry professionals. Highlights include:
Revamped design to showcase watermelon as beautiful, fun and engaging.
New, custom CMS (WordPress) that is easy for in-house staff to manage and update.
Custom-built and integrated databases.
Fully customizable pages built from an abundant library of components.
Recipes and carving pages that are coded for rich search result snippets.
Ubiquitous way-finding and navigation that promotes quicker, more digestible bits of engagement for different audiences.
Website Pages / Responsive Navigation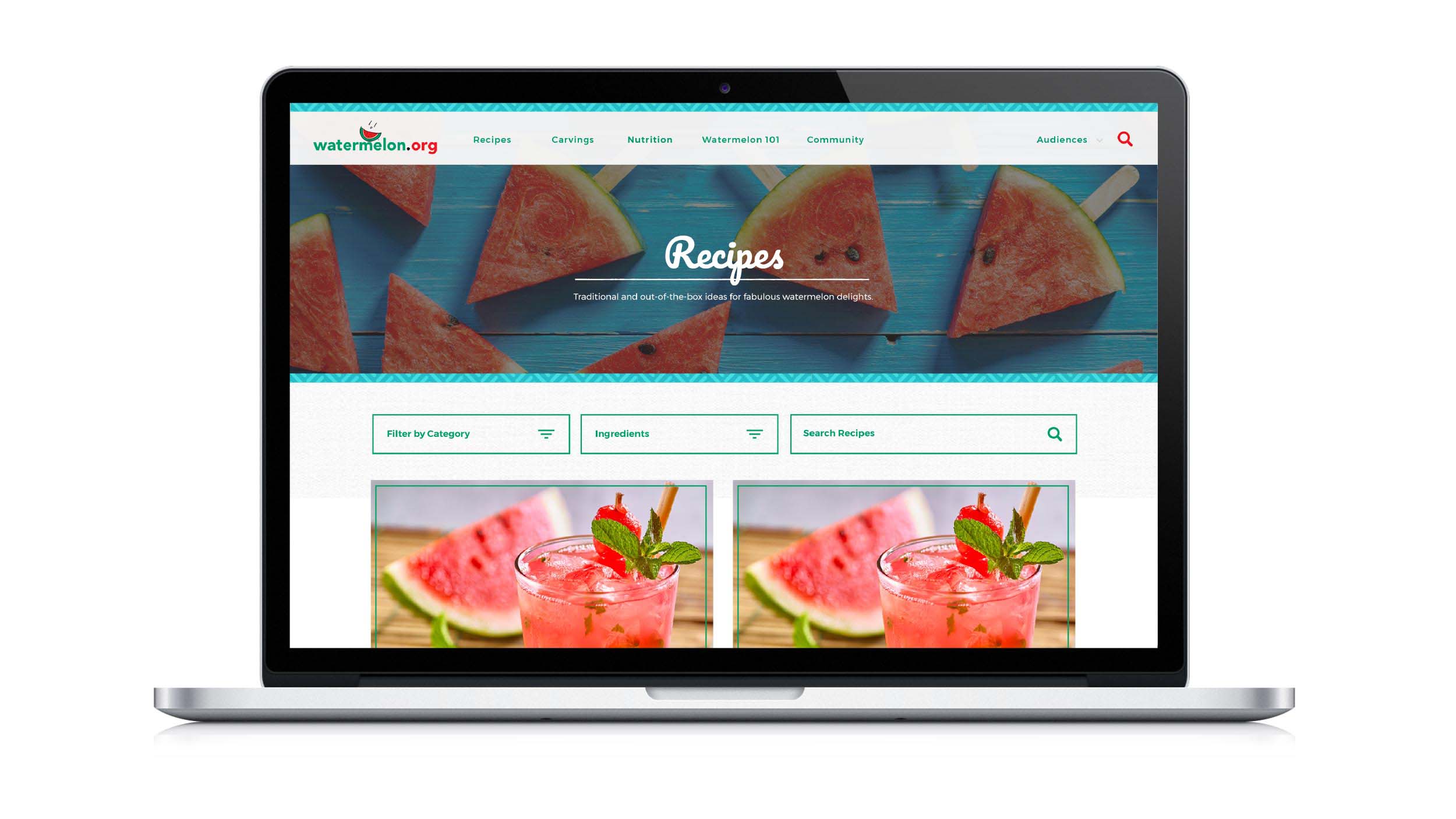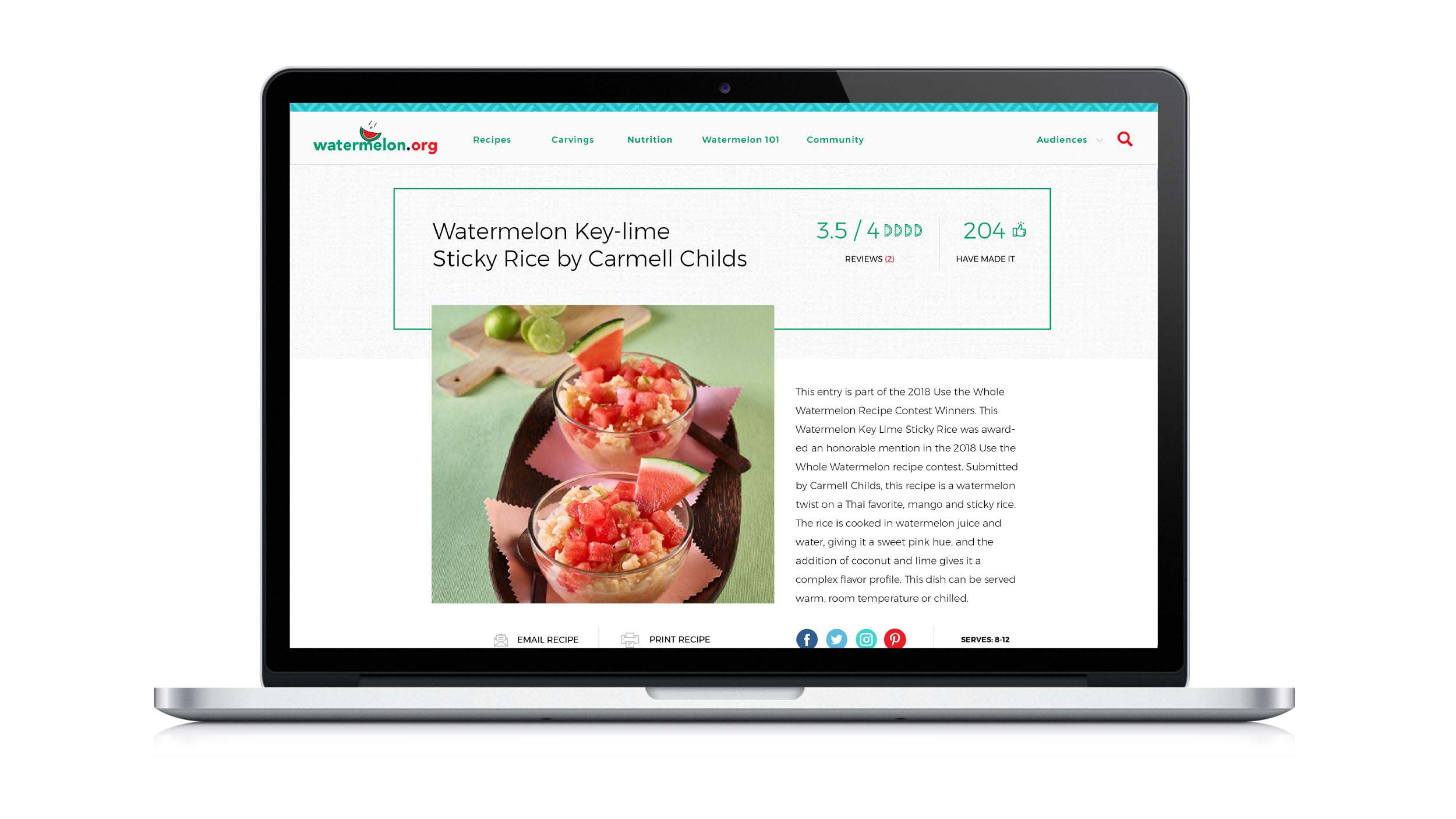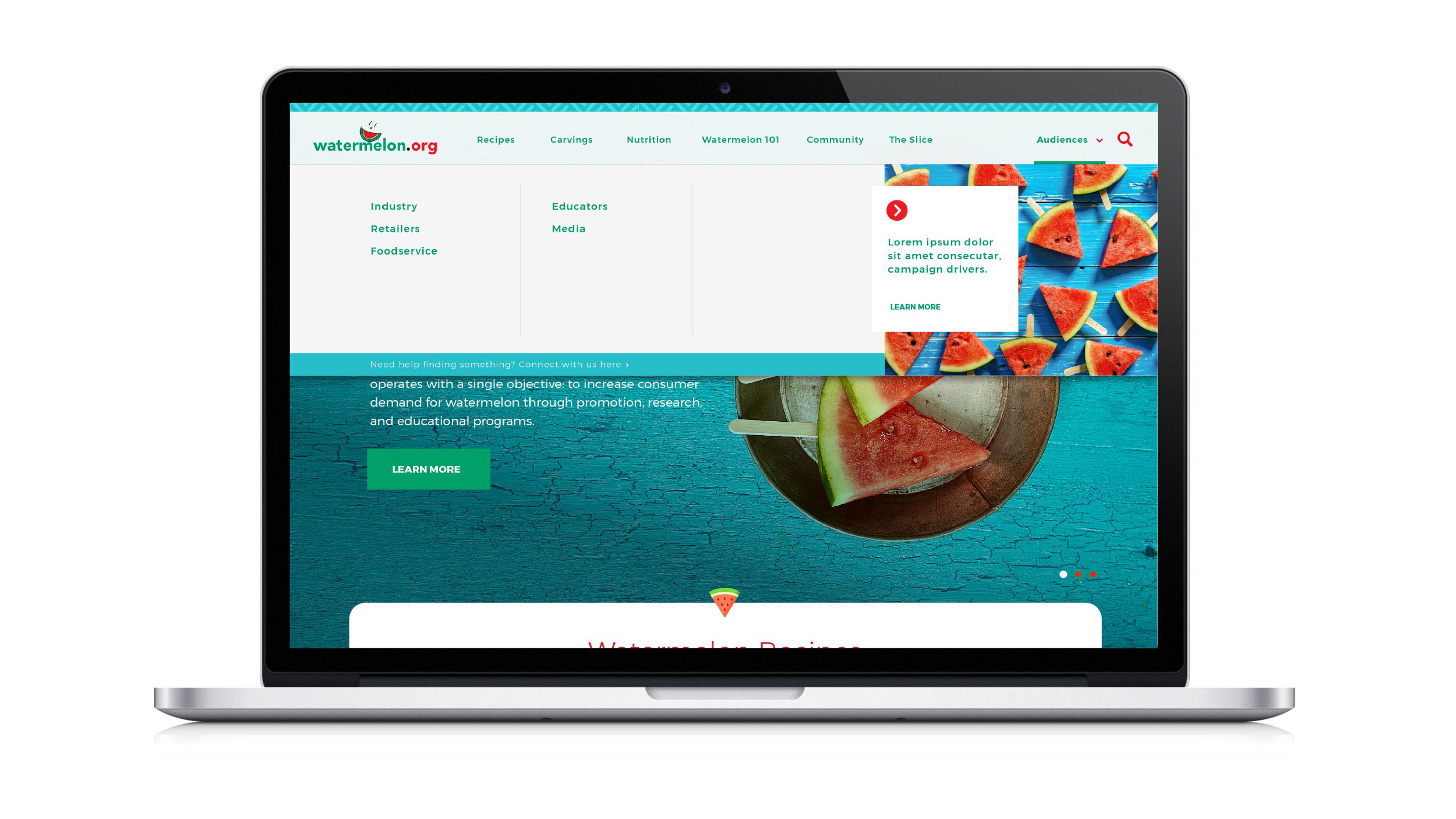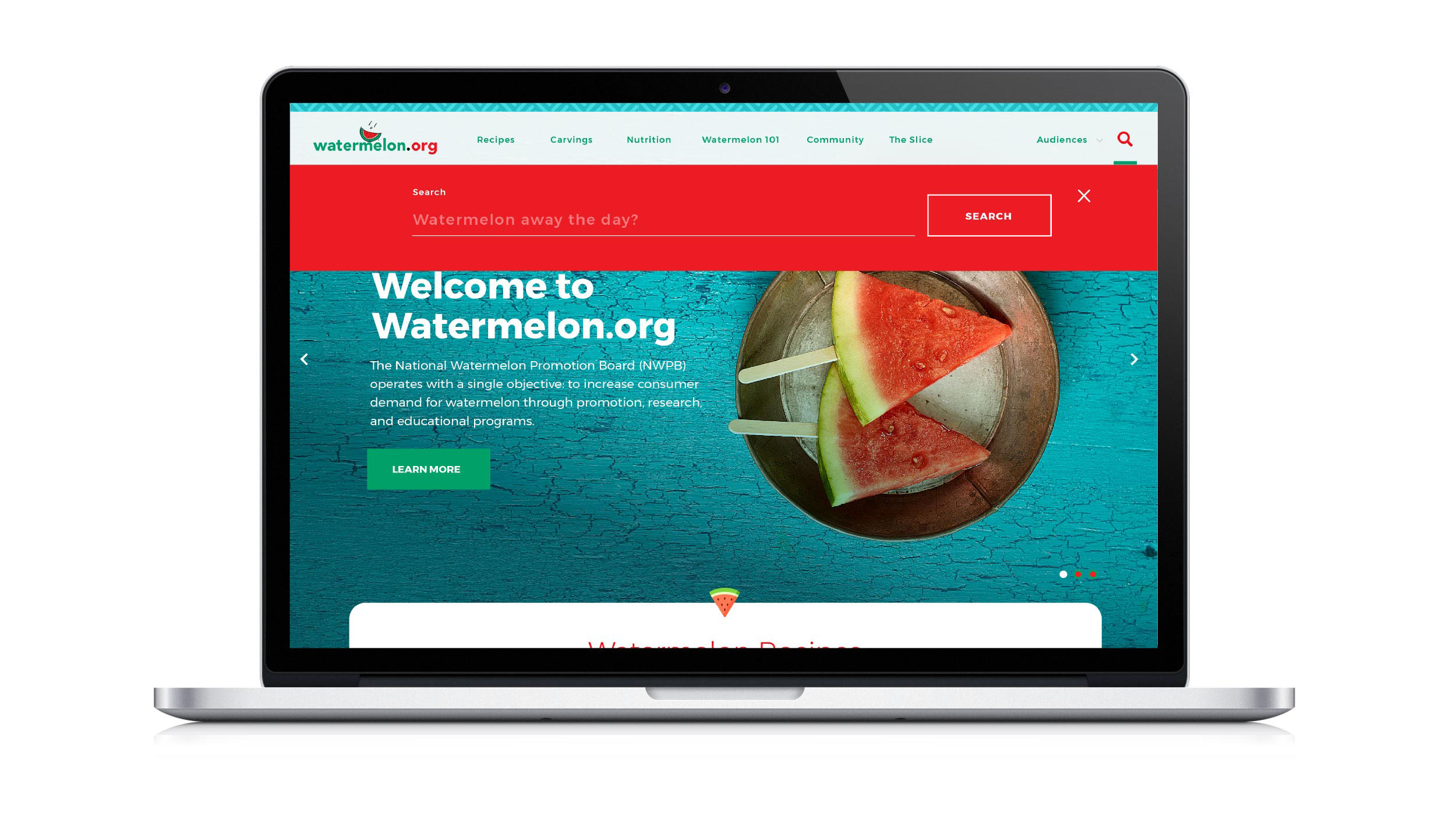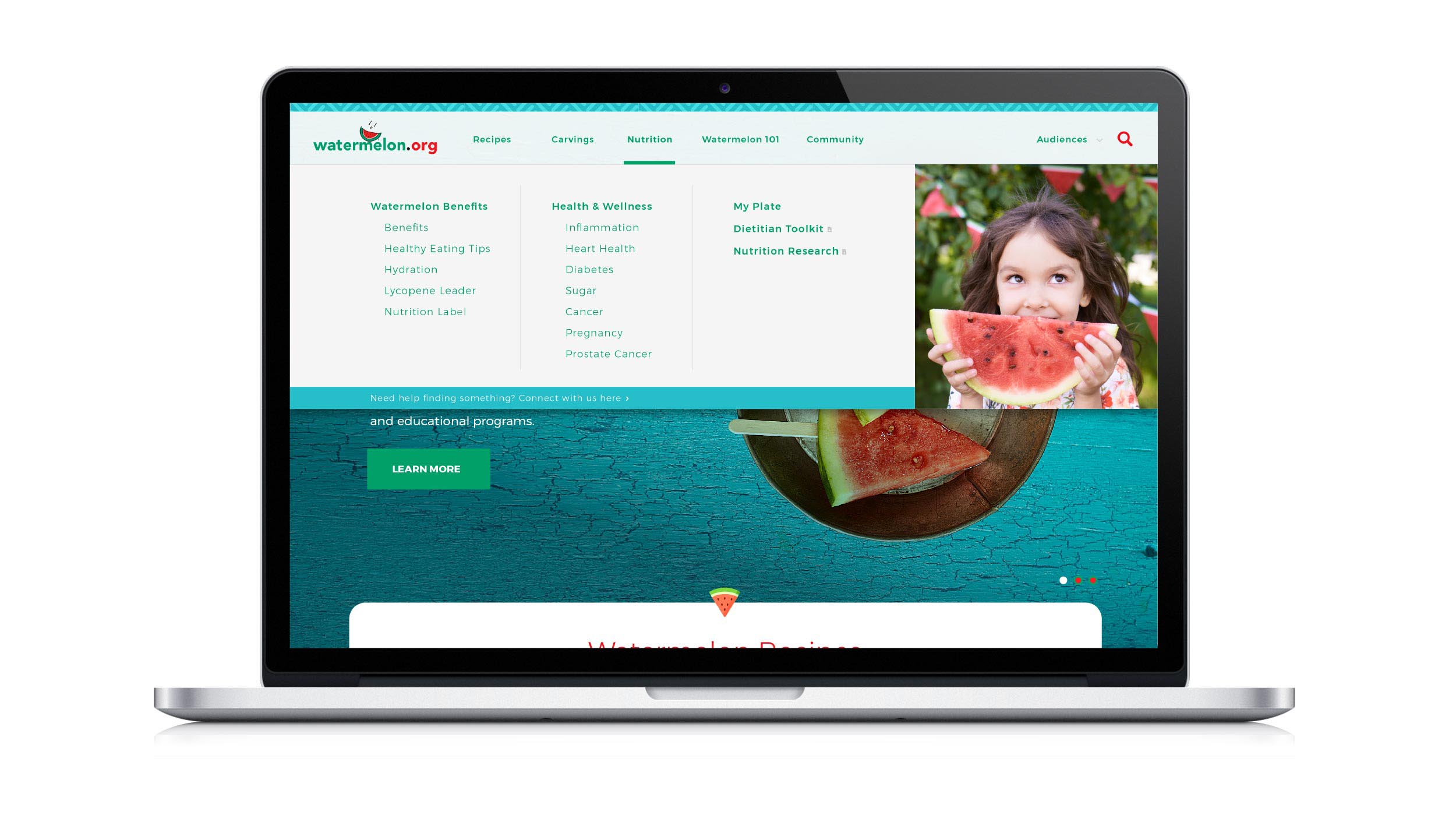 RESULTS
The NWPB and its stakeholders are thrilled with the site's ease of use and ability to bring the story of watermelon to life with multiple audiences. Visit it yourself to experience the joy.
GET IN TOUCH WITH US.
WANT TO WORK TOGETHER? US TOO.
Contact

>