FLM Harvest Adds 10 to Roster
FLM Harvest, a strategic consulting, communications and marketing agency, adds 10 to its staff as it continues to grow its existing and new business. The new hires arrive from a variety of backgrounds and experiences, all contributing to the agency's cross-functional approach to agriculture and food clients.
New team members include:
Lauren Baker, public relations specialist, was previously with Broadhead as a public relations manager.
Megan Call, executive coordinator, comes from Evine, currently ShopHQ, where she was an executive assistant.
Leslie Cope, graphic designer, was previously digital media coordinator and graphic designer with Entercom Twin Cities, formerly CBS Radio.
Abby Emch, project coordinator, joins after serving as a marketing events intern for SPS Commerce.
Teri Gibbons, business manager, was previously in senior client finance at Fallon Worldwide.
Stephanie Lee, senior project manager, joins FLMH from Periscope where she was a project manager.
Leah Olson, HR manager, was previously engagement manager at CWT.
Megan Ramaker, senior account executive, was previously account manager at Woodruff.
Laura Talaska, designer, was previously senior graphic designer at PHOENIX magazine and Phoenix Home & Garden magazine.
Kionna Sanneh, project coordinator, joins from Neuger Communications Group, where she was a marketing intern.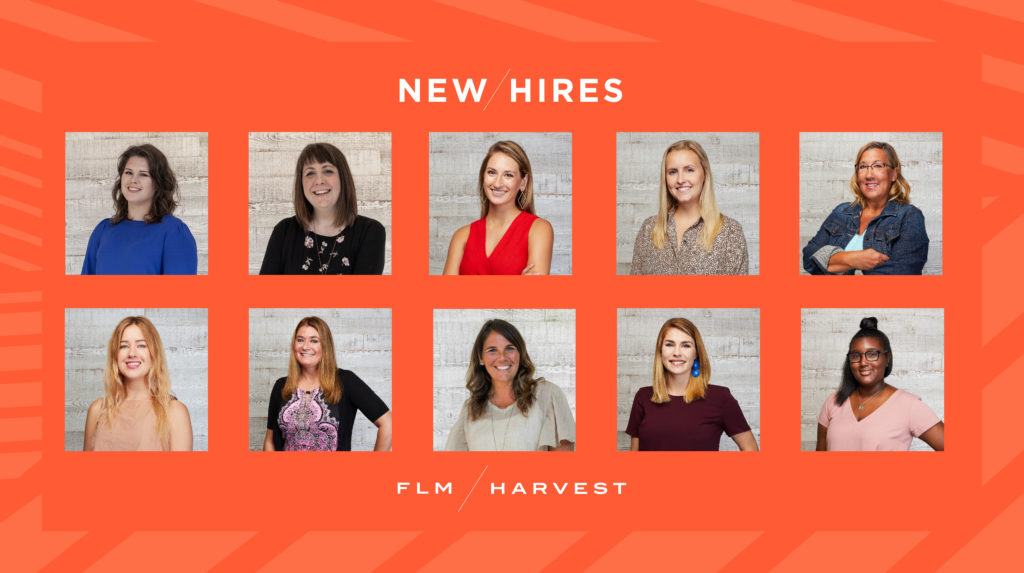 "Our team enters the new decade with incredible momentum," said Laurie Fleck, president and CEO of FLM Harvest. "We are excited to add these 10 talents to FLM Harvest to help deliver for our growing client roster and seize new opportunities ahead."
The 10 new hires join a team of 90-plus in offering a full suite of services including advertising, PR, social media, digital, strategy, research and creative. As a consultancy/agency hybrid, FLM Harvest starts every client project with being grounded in truth, learning everything there is about the organization, its goals and markets. FLM Harvest operates without silos and fosters strategic collaboration, letting team leaders regularly bring in specialists from across the organization to ensure big-picture thinking and how that affects the immediate challenge.
Interested in a career with us?
See a list of current openings.
Careers

>