FLM Harvest Internship
A Case Study
As an intern at FLM Harvest, I had the chance to work on exciting projects with some of the best and brightest in the food and agriculture industries. My experience inspired me to make a case for why other young people seeking a taste for agency life should spend a summer at FLM Harvest.
SITUATION
Each fall, FLM Harvest visits 10 plus college campuses looking for wide-open thinkers to join the team and share their gifts. The agency pursues individuals who align with its passion for food and agriculture, aren't afraid to think big and are willing to transform big ideas into reality.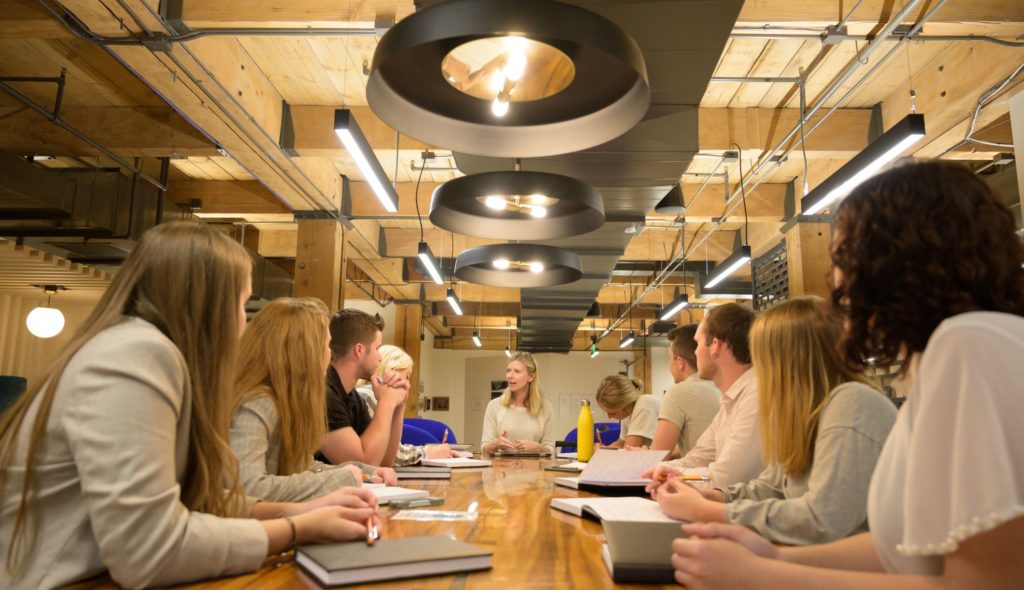 SOLUTION
Ten young professionals with various educational backgrounds were selected to join the company in Minneapolis and Indianapolis for the summer. After a few days of aligning us with brand values and introducing us to the office, we dove right into writing content, communicating with clients, planning events and managing projects.
Something that makes this internship really unique is how they treat the interns just like any other team member. We get to work on real projects for our clients and even take the lead occasionally, which is something you don't always find.
-Chase Kusel, account management intern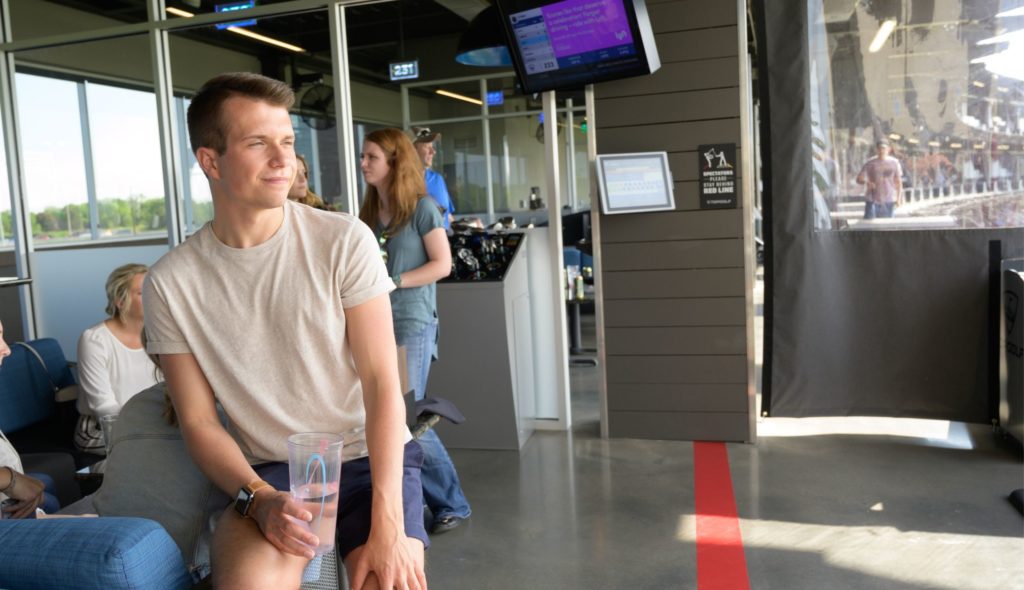 Throughout the summer, the agency made sure we had opportunities to learn in and out of the office with facility tours, lunch and learns and one-on-one meetings.
I learned what it takes to follow a project all the way to completion, from setting up the initial meeting to get everyone on the same page to touring the printing facility where the final product is printed.
-Liz Hillskotter, project management intern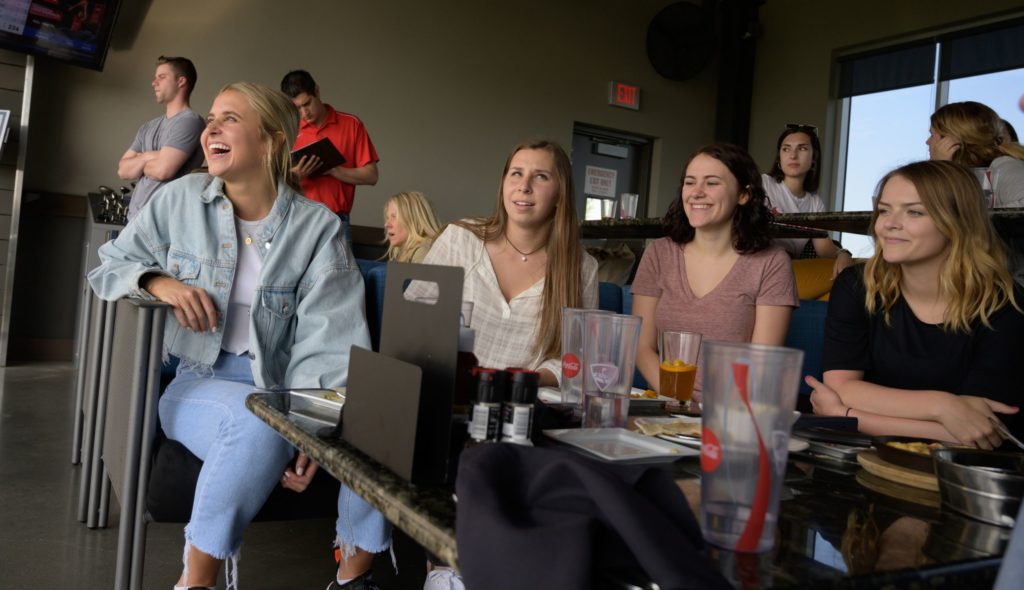 Outside of work, the FLM Harvest team enjoyed sharing its culture. We seamlessly integrated with others during rooftop lunches and the occasional after-work happy hour.
I am so lucky the people here are so helpful and inclusive. Such a fun group of people! 
– Reagan Fleck, operations intern

RESULTS
At the end of the internship, we had more than just new lines on our résumés. We left equipped with real-life agency experience, tips and advice from some of FLM Harvest's brightest minds.
I found meeting with client reps throughout the summer to be very interesting. It gave me important experience on how to deal with clients and what to expect from them.
– Landon Kimm, media intern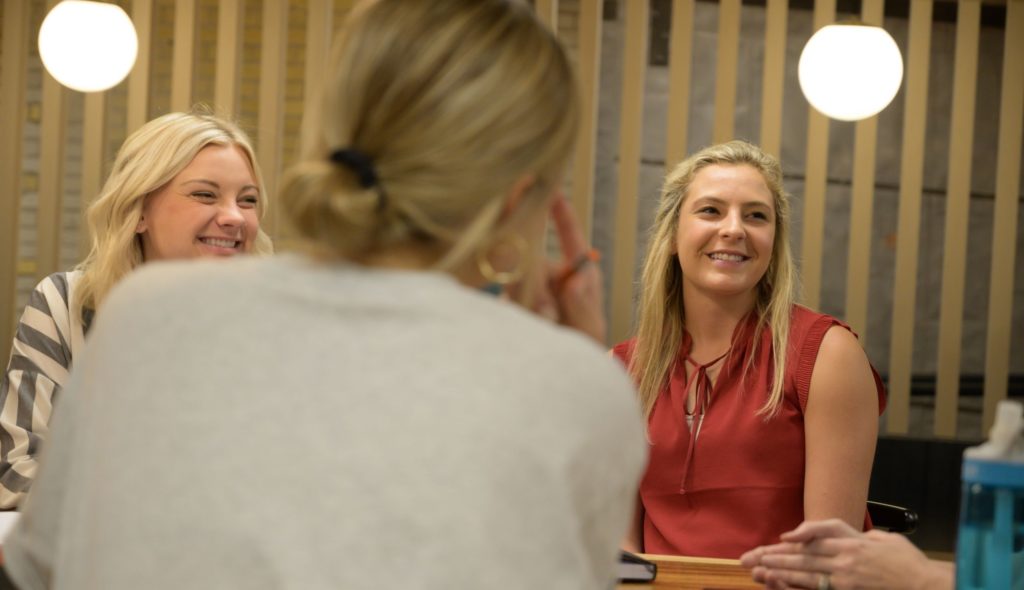 FLM Harvest focused on providing us with opportunities to build a robust portfolio of client work to make us marketable as we prepare to enter the work force.
I've worked on multiple creative projects that utilized and expanded my skills. They varied from a peanut pirate boarding pass to a pull-up banner advertising a new fungicide and everything in between.
-Emma Maddock, design intern
Beyond just work experience, we are leaving with mentors and industry contacts we can turn to throughout our professional careers.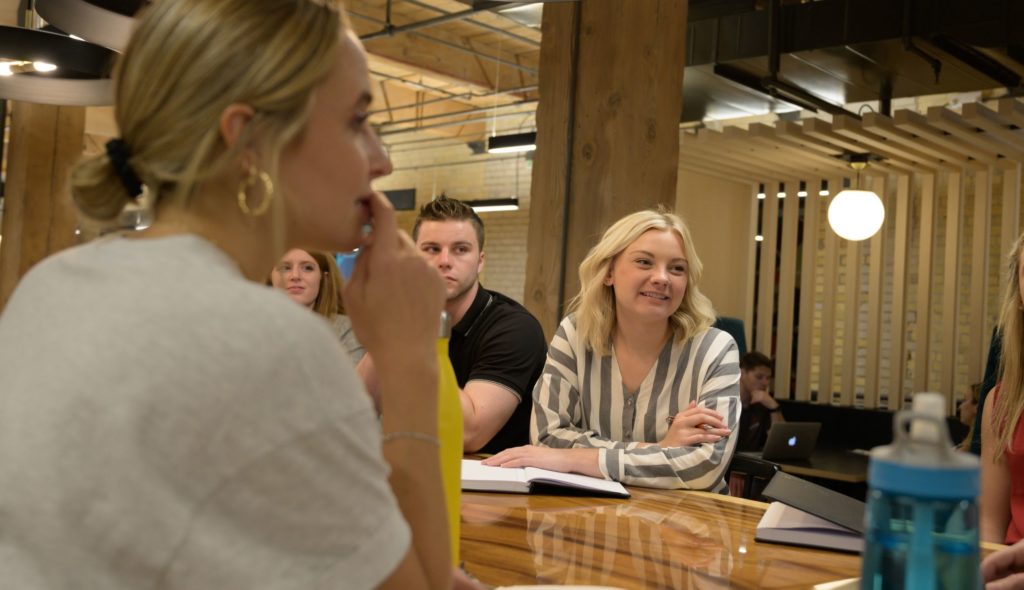 I loved having a talent lead because I get to sit in on different meetings, get questions answered, and now I'll have a contact within the industry, which is invaluable.
-Aly Halbakken, account management intern
The FLM Harvest team invests a great deal of effort into providing an internship program that allows young professionals from around the country the opportunity to gain real-life agency experience and challenges them to develop their professional skills. I believe the experiences and connections I gained while a part of internship program prepared me to enter the workforce and make meaningful contributions to the food and agriculture industries.