Meet Gregg Halverson
FLM Harvest Advisor
To help our agency set strategy and deliver world class work, FLM Harvest has the unique advantage of having a Board of Advisors – 12 experts in the agriculture, food, lifestyle and pet markets – who provide us with mentoring, perspective and leadership.
While much of their work happens behind the scenes, we'd like to spotlight the knowledge and expertise they bring to FLM Harvest. Meet Gregg Halverson, a North Dakota farmer. You may not know Gregg, but we bet you've eaten his potatoes.
Tell us a little bit about yourself and your background.
I'm president and chairman of the board of Black Gold Farms in Grand Forks, North Dakota. Black Gold is a 25,000-acre, family-owned operation that grows and markets potatoes in 11 states. I'm technically retired, but I still support my sons Eric, the CEO, and John, the COO, as well as my daughter, Lean, in running the business. My grandfather started growing potatoes in 1928. I'm a third-generation farmer, proud that my children are carrying our family tradition into the fourth generation.
Why did you decide to join the FLM Harvest Board of Advisors?
I like to think of myself as the voice of production ag on the board. I'm a farmer. I get my hands dirty, and I've brought that viewpoint to the boardroom. I've gotten a lot out of interacting with the other board members who represent different segments of the agricultural industry or come from marketing and PR backgrounds. I try to bring that knowledge back to the farm and put it to good use.
What is the biggest challenge facing the agricultural industry today?
From a farm point of view, a shortage of trained labor is a challenge. We spend hours and hours trying to put the right person in the right job, from the tractor driver to the board room. Agriculture is, at its core, a people industry. It's not always the sexiest industry in the world, but it's gratifying and satisfying, especially when you do well.
What is the greatest opportunity for the agricultural industry?
Ag has been later to the table than it should have been when it comes to innovation and technology. Bringing innovation and technology to the farm can have great benefits in terms of increasing yields, reducing labor costs and protecting the land for future generations.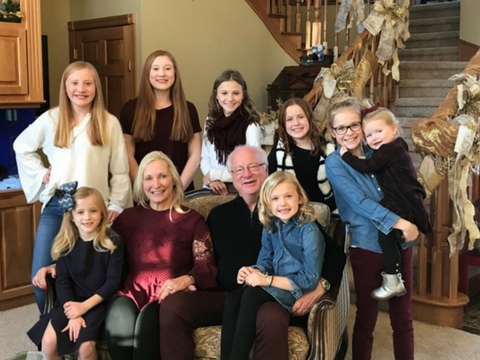 How do you stay current with trends and issues?
I never get too far away from my computer and cellphone. I read a lot about the latest industry trends, and I'm also a big believer in networking. I love to attend conferences and learn from other people. I think there's an opportunity to look at what other industries are doing well and apply it to agriculture, too. Networking really helps me have that interdisciplinary point of view.
What's the best piece of advice you've ever gotten in your career?
When I was very young, I was lucky to be able to work with my dad. Something he always said to me was, "Do it right the first time, so you don't have to do it again." Whether it's putting seed in the ground or making my bed, no matter what I'm doing, I remember that advice.
Learn more about Gregg and our Board of Advisors.